End of Tenancy Cleaning
Price
Studio Flat

One Bedroom Flat

Two Bedroom Flat

Three Bedroom Flat
Company Name: Speedy Cleaners London
Address:91C Harwood Rd, Fulham, London
Phone: 020 3745 5859
Working Hours: Monday – Sunday 08 – 20
Managing Director: Rachel Barlow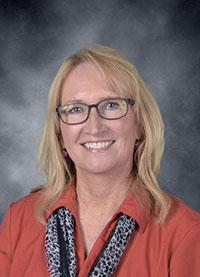 Getting the stress and pressure off people's back and insuring a smooth moving out with a full deposit return. That is our job, and we are pretty good at it. We have been at this game for a very long time and our entire team is made up of experts in the Ealing field.
We are available to landlords as well. If you need to prepare a property for new tenants, we are ready to come over and give some high quality end of tenancy cleaning. Your next clients will simply fall in love with the place after we've done our job.
For every client who calls us for the first time, we make sure to give them full details on the end of tenancy cleaning from the hiring of the service to its completion. We want to make sure that all of our clients are well informed before paying for the service.
"This end of tenancy cleaning was more than just satisfying .. I couldn't believe my eyes .. wow, I'm amazed what kind of services exist nowadays. Even the impossible things are possible with that kind of professionalism. When you need some end of tenancy cleaning, definitely use professional help! – Jamie"
"Nobody who uses your services can't be more satisfied with the results. There's definitely a difference between "before" and "after", so you should try it anytime you need it. It's not expensive at all and everyone can afford it anytime they need it. I'll recommend all of my friends to do that instead of use their efforts doing it on their own. – Sam"
After the client makes their appointment, we ask them to make sure that all of their belongings are packed before we arrive so that those things are not in the way and we don't damage anything.
If there is no client or landlord at the property when we arrive, we are going to leave. That is how the professionals in the Ealing filed do it.
When we arrive we start off with general cleaning. Making sure to cover every room. We vacuum everywhere even in the most obscure areas and mop up where there are no carpets.
After the floors are done we move to vacuuming upholstery and cleaning up all of the furniture from dust, stains and so on.
Next is all of the doors and door frames. We get them thoroughly cleaned, making sure that there are no stains and finger prints left.
Windows are cleaned after that. On the inside and if possible, on the outside as well. The window frames and windowsills are cleaned as well along with the blind and curtains.
All of the appliances and cupboards in the kitchen are cleaned inside and out. Along with that, we clean up the counter top, faucets and sink.
And the service finishes off with a thorough cleaning and sanitizing of the bathroom.
The products we use during the cleaning are all Green, healthy and the best choice in the Ealing industry.