End of Tenancy Cleaning
Price
Studio Flat

One Bedroom Flat

Two Bedroom Flat

Three Bedroom Flat
Company Name: Speedy Cleaners London
Address:91C Harwood Rd, Fulham, London
Phone: 020 3745 5859
Working Hours: Monday – Sunday 08 – 20
Managing Director: Rachel Barlow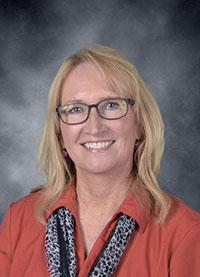 When the time comes to move out and if you are looking for a little help with the cleaning, we offer you our end of tenancy cleaning services. We are a reliable company with over eight years of experience, so we can confidently say, that we are more or less professional at our job.
Our entire team is built with people who are responsible and some of the best you will come across among the entire Bayswater industry. To get more information about our service, just give us a call.
We provide excellent costumer support. Explaining to the caller how the end of tenancy cleaning works from the hiring to the completion. They get all of the details so that they know what they are getting themselves into.
If the caller has any question which fall into the Bayswater area, our team will provide them with all of the answers they are looking for. We do not leave our clients oblivious.
"End of tenancy cleaning is not an easy task to do and you should definitely use some help. For that aim, just hire a a firm to have your place cleaned properly and then you're ready to leave. You can also use the services of the firm at your new house too. It's really helpful in every way. – Brittany"
"I wondered how to recover the mess that I've done throughout the years of living in my old house in order not to have problems with the landlady, so I used cleaning services to make sure there's nothing wrong with the place before I leave it. – Chad"
If the caller decides to hire us, they make an appointment with us and we make sure to arrive at the place right on time. We do appreciate it if the client has all of their belongings packed and moved out before we come in.
When we arrive, we get to work right away. We start off with a little general cleaning, covering every room in the property. The floor is vacuumed and moped up where there are no carpets. We clean up all of the furniture from dust and stains, and any spider webs residing on the ceiling are also taken care off.
When general cleaning is over, we turn our attention to the windows. Starting off with cleaning them on the inside and if reachable, we cover the outside as well. The window frame and windowsill also gets our attention and the curtains and blinds get a little light vacuuming.
Done with the windows and moving on to the kitchen. The counters are cleaned properly and the cupboards and appliances are cleaned inside and out. After that, we move to the bathroom, cleaning everything from the shower to the toilet and finishing with sanitizing.