End of Tenancy Cleaning
Price
Studio Flat

One Bedroom Flat

Two Bedroom Flat

Three Bedroom Flat
Company Name: Speedy Cleaners London
Address:91C Harwood Rd, Fulham, London
Phone: 020 3745 5859
Working Hours: Monday – Sunday 08 – 20
Managing Director: Rachel Barlow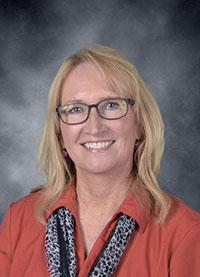 For every property, weather it is a home or office, we have the experience, dedication and readiness to clean those places up, from the people who are moving out of them or for people who are soon going to start renting.
We have been on the Chiswick market for nearly nine years, our team is trained and eager to provide anyone who is interested, with amazing service and good results.
Every new client who calls us gets the service explained to them in entirety – from the beginning to the end. We don't want any confused clients regretting that they have paid for our services. For all questions that fall into the area of Chiswick we provide an answer.
Before we arrive at the property of the client, we want them to have all of their personal belongings already packed so that they are not in the way when we do the cleaning.
When we arrive, we start off with some general cleaning. We cover all rooms, vacuuming the floors and mopping up where there are no carpets. While vacuuming, we make sure to reach even the more obscure areas and corners.
"I don't know about you, but using end of tenancy cleaning really saved my life. Now there are no stains left from my kid's artworks on the walls or every other place. Of course, there will be new ones in our next home, so I will definitely use the cleaning service again. – Meghan"
"I've never thought I won't be able to do the cleaning in my home, but it turned out to be true. There were no chances for me to do it on my own, especially when it refers to end of tenancy cleaning. There's only one word I can use – magic! – Ian"
Cleaning the furniture from dust stains and so on, making sure to leave them looking brand new
as if they were just bought from a furniture store.
The windows are cleaned on the inside and outside if that is possible. Along with that, we clean the window frames and windowsills. Finishing this step off by vacuuming the curtains and blinds.
All doors and door frames are cleaned as well from finger prints, stains and so one. We make sure to treat the door properly, respectively of the what it's made of, weather it is wood or pvc.
The appliances and cupboards in the kitchen are cleaned inside and out as well as the counter tops, sink and faucets. Again, making sure everything looks shiny and brand new in the end.
The bathroom is cleaned and sanitized from top to bottom. Shower, bathtub, toilet, sink and faucets are thoroughly cleaned and polished.
We finish of by checking that everything is perfect. That is how professionals in the Chiswick do.