End of Tenancy Cleaning
Price
Studio Flat

One Bedroom Flat

Two Bedroom Flat

Three Bedroom Flat
Company Name: Speedy Cleaners London
Address:91C Harwood Rd, Fulham, London
Phone: 020 3745 5859
Working Hours: Monday – Sunday 08 – 20
Managing Director: Rachel Barlow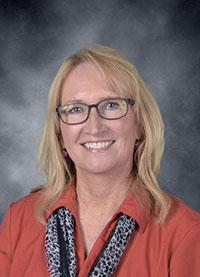 Are you sick and tired of cleaning and scrubbing? No matter how hard you try every time it feels like it is never enough? In addition, the high spot is that you are about to move out and that final cleaning needs to be perfectly performed, with no exceptions. What would you do? We suggest that you do not stress over it and book with our end of tenancy cleaning services which will ideally match your needs and budget. We can take care of everything as long as you contact us and ask about our end of tenancy cleaning.
We have established our company many years ago because we wanted to provide people in Clapham with the sparkle they have been striving for. For us cleaning is as easy as pie because we have put our hearts and souls into the process to reaching perfection and professionalism. We are dedicated to our job and if you want to prove it to you, give us a ring.
"If I am to ever move again, I will definitely invite your team to carry out the end of tenancy cleaning for me. Last time I hired you, you did an amazing job, my landlord was so satisfied with the results he gave me the full amount of my deposit back. – Greg"
"I was too busy with moving out arrangements to have any time and nerves left to deal with the cleaning of the place too. Apparently I did a good thing outsourcing this to you. I go my full bond back and the landlord was extremely happy about the end cleaning results. – James"
We take pride in our professional cleaners who know no limits when cleaning. They have passed specialised cleaning courses which helped them to always perform outstandingly. They are trained to use advanced cleaning machinery and the latest materials and products. You can rest assured that they are unbeatable in their job and they will do anything to make you satisfied with the results provided.
Our end of tenancy cleaning services have helped numerous tenants and landlords from all over Clapham. During all these years of providing end of tenancy cleaning services we have managed to perfectly sanitise and disinfect great number of various types of rental properties.
We invite you to visit one of our headquarters in Clapham or just to give us a call. We will walk you through our cleaning procedures and we will offer you the best cleaning package which will meet your requirements and will fit your budget. We are sure that every tenant will keep the security deposit in full and that every landlord will be able to put the rental property on the letting market soon after we are done.