End of Tenancy Cleaning
Price
Studio Flat

One Bedroom Flat

Two Bedroom Flat

Three Bedroom Flat
Company Name: Speedy Cleaners London
Address:91C Harwood Rd, Fulham, London
Phone: 020 3745 5859
Working Hours: Monday – Sunday 08 – 20
Managing Director: Rachel Barlow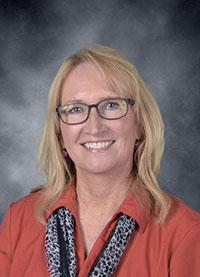 Sooner or later every leased property needs to be cleaned entirely. Whether you are a tenant, who is moving out or a landlord, interested in comprehensive move in cleaning, we have the necessary expertise and workforce to provide you with a reliable cleaning solution.
You can find us easily in the entire Manor Park and our budget-friendly prices, as well as flexible working hours, will suit your taste completely. In our end of tenancy cleaning are included all areas of your leased property. Our cleaners are fully committed to their job and work always with a positive can do attitude. In addition to this, they are supplied with the latest cleaning solutions.
Does your leased property require a deep cleaning? We are a well-established local cleaning company and our vetted cleaners possess the necessary skills and expertise to handle any end of tenancy cleaning job.
"I was out of town visiting a friend when my landlord surprised me by saying I have to move out as quickly as possible because there was some problem with the building and they are closing down the whole block. He requested of me to clean the whole apartment before relocating or else he wouldn't give me back my deposit. I arranged for your cleaning services to do that for me and most assuredly they did an excellent job! I received my full deposit. Thank you guys! – Clay"
"I have a five years old son with an urge to express himself by scribbling and drawing on the walls. When it was time for me to move out to a bigger place I suspected I might run into troubles with my landlord because no matter how hard I tried I couldn't get some of the scribbles out. I hired your tenancy cleaning services and they took care of everything. The place looked so fine I felt like staying. The professionalism and efficiency of your team saved me and my family lots of headaches. – Gloria"
What we offer our valued customers is a profound overall cleaning with the provision of high-quality cleaning materials. The service is available in the entire Manor Park and our flexible schedule allows us to reply quickly to every request. Plus, we give a guarantee for a hassle-free moving out. If there are any problems within 48-hours upon completion of the cleaning, we will organise a re-clean.
Before moving out, every tenant is required to ensure a high level of hygiene for the next people to move in. As cleaning post tenants is a time-consuming and difficult activity, it is advisable to use the services of a professional cleaning company.
When it comes to end of tenancy cleaning in Manor Park, we are the local trusted leaders. With us you are guaranteed to receive a reliable cleaning solution, peace of mind and a guarantee for your landlord's satisfaction. In our service is included profound cleaning of all rooms as well as professional cleaning equipment.
You are moving out and have no time for an overall deep cleaning? Dial our number and a mobile team of qualified cleaners will visit you quickly in the entire Manor Park and restore the initial cleanliness of your leased property for several hours.
What we have for you is a professional end of tenancy cleaning, which includes even difficult to reach areas in the property. With us you are always on the safe side because our team consists only of properly trained and hard-working specialists, who know how to meet the requirements of every landlord. Plus, we give a guarantee for a positive outcome.