End of Tenancy Cleaning
Price
Studio Flat

One Bedroom Flat

Two Bedroom Flat

Three Bedroom Flat
Company Name: Speedy Cleaners London
Address:91C Harwood Rd, Fulham, London
Phone: 020 3745 5859
Working Hours: Monday – Sunday 08 – 20
Managing Director: Rachel Barlow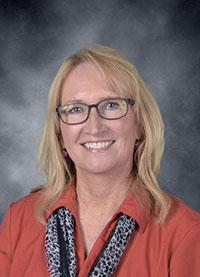 We are a professional end of tenancy cleaning service located in Kilburn. We have been around for more than 5 years and we have had great success in our cleaning enterprise. Our main concern is and has always been – great and satisfying end cleaning results.
We believe we are your best choice to ensure you will get your full bond back as soon we are finished with the cleanings. We provide end of tenancy cleaning services for over a hundred tenants and landlords all over Kilburn. We have built ourselves a reputation of a hardworking and effective end of tenancy service.
Our technicians come uniformed and completely prepared to disinfect every nook and cranny of the place. If you were planning to move out for a while now then you have probably neglected a lot areas, a professional end of tenancy cleaning service as ours is more than required to properly satisfy your landlord.
"I didn't have any time for cleaning before I leave the leased property, so I was searching for a professional cleaning company. Thank you for sending your cleaners, they saved me a lot of troubles. I wouldn't do such a great job on my own. I would use your services again with pleasure. – Melanie"
"Very reliable company. I didn't need to wait long, the cleaners came on the next day after I called their support centre. In several hours the whole property was gleaming. I couldn't be happier as well as the landlord. Excellent end of tenancy cleaning for a reasonable price. – Margaret"
We believe we are one of the few end of tenancy cleaning service that employs only highly trained, licensed to practice cleaning in Kilburn, technicians. All of them have plenty of experience, tricks and techniques up their cleaning gloves.
Outsource the cleaning to us and save yourself plenty of time and energy. We understand that moving out can be stressful and we providing professional cleaning to your old place is certainly going to help you relax. If you employ us, we guarantee that all of the unwanted pet hair, stains and spots from the couch and furniture will be removed.
We specialize in removing invisible dirt and dust behind, above and under various items you have never thought could be dirty. We completely clean and disinfect all areas and leave the admirations to you. We guarantee that your landlord will be satisfied with the results and will give you your full bond back.
The mains reasons why you should outsource the cleaning duties to us are – nowhere else in Kilburn will you find better end of tenancy cleaning service than ours. We have highly trained professional cleaning technicians with years of experience. All of our cleaning materials are eco-friendly and not at any way harmful to your home.