End of Tenancy Cleaning
Price
Studio Flat

One Bedroom Flat

Two Bedroom Flat

Three Bedroom Flat
Company Name: Speedy Cleaners London
Address:91C Harwood Rd, Fulham, London
Phone: 020 3745 5859
Working Hours: Monday – Sunday 08 – 20
Managing Director: Rachel Barlow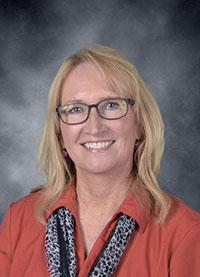 Every landlord needs us for emergency situations. We have the cleaners who have taken down many challenges and are ready and waiting to take up the next one. If the previous tenant has left the property in shambles, our cleaners have the skills that will charm you and the next tenants who are going to lease that property.
This company's team is entirely consisted of people who are professionals and have been working in the Camberwell industry for a very long time. We are waiting with anticipation for the next new client to call us.
When someone comes across us and decides to try us out, they receive the greatest costumer service ever. They get all of the details on the end of tenancy cleaning service and if they have any questions which happen to fall into the Camberwell area, they have them answered.
For the hiring process, simple steps are taken. An appointment is made which is forwarded to the cleaners. They get ready and will be on their way to the client's property. When they arrive, they will get to work straight away.
"No doubt, Speedy Cleaners London has the best end of tenancy cleaning services in town. I had the chance to book many other companies but none of them managed to perform as good as this one. They work with the most professional cleaners who know how to work quickly and efficiently.- Emma"
"Recently I had to book with a professional end of tenancy cleaning service because I was about to move out from my rental property and I did not have enough time to do the cleaning chores. Honestly, this was my best decision ever! Speedy Cleaners London collaborates with the most gifted cleaners.- Miguel"
We have provided our cleaners with all the equipment and products they need to clean up. The client doesn't have to give them anything. All that is required from the client is that there are no personal belonging in the areas where there will be cleaning.
The property will undergo through cleaning, covering every square inch from top to bottom and from one end to the other. No corner will be left untouched and the areas behind and under the furniture will be cleaned as well.
This company has been moving forward thanks to the hard work and dedication of its team. Ever since the beginning, so many years ago, these people have worked with passion and love.
They want to make good business in the Camberwell industry and help people out by providing them with end of tenancy cleaning services.
Thanks to that passion, we have been scooped up by the momentum of success, getting more and more clients and our team becoming a lot bigger and more professional.