End of Tenancy Cleaning
Price
Studio Flat

One Bedroom Flat

Two Bedroom Flat

Three Bedroom Flat
Company Name: Speedy Cleaners London
Address:91C Harwood Rd, Fulham, London
Phone: 020 3745 5859
Working Hours: Monday – Sunday 08 – 20
Managing Director: Rachel Barlow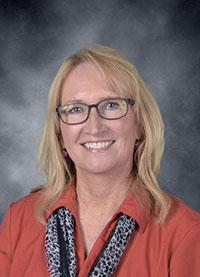 For every tenant who plans to be moving out, and for every landlord who will have new clients soon, we introduce you to our end of tenancy cleaning services. We are a reliable service with a team who has been working in the Acton industry for many many years.
Make us your choice, and we will do our best to deliver excellent quality. If you are moving out, we will make sure you get your deposit back and if you are a landlord, your next tenants will fall in love with the place we have cleaned.
"I used the cleaning services of a firm at the end of the tenancy and every part of this actually big apartment was more than perfectly cleaned. I should have used these services earlier while still living in this place because it's neither hard in any way or expensive. – Chris"
"Can't imagine I haven't used that method for cleaning before .. It's practical not only for an end of tenancy cleaning, but for the rest of the time too. It's so convenient, I just have no words. You should definitely try it! – Lilly"
Things start off when a client call us. We explain to them the end of tenancy cleaning service from start to finish, making sure that they understand what they will pay for and that they are not completely oblivious. When a client has a question which falls into the area of Acton our team provides them with the answer for it.
After the client makes their appointment with us, before we arrive, we would very much like it if the client has already packed their personal belongings so that they are not in the way during out cleaning.
When we arrive at the place, we expect that the client or the landlord, unless the client is the landlord, to be there. We are going to leave if there is no one at the property.
Time to clean. Starting off with some general cleaning. Making sure to vacuum every room in the property and mop the floors and tiles. Cleaning up the dust and stains from all of the furniture. All doors, door frames, windows and window frames are cleaned as well. Going with the vacuum in the even most obscure areas and corners.
All appliances and cupboards in the kitchen are cleaned inside and out. The counter tops, sink and faucets are properly cleaned as well. The bathroom gets a sanitizing touch. The shower, bathtub, toilet, sink, mirrors, faucet are thoroughly cleaned and polished.
Before leaving, we make sure all criteria are met that insuree our clients gets their total deposit returned. That is how professionals in the Acton industry do.