End of Tenancy Cleaning
Price
Studio Flat

One Bedroom Flat

Two Bedroom Flat

Three Bedroom Flat
Company Name: Speedy Cleaners London
Address:91C Harwood Rd, Fulham, London
Phone: 020 3745 5859
Working Hours: Monday – Sunday 08 – 20
Managing Director: Rachel Barlow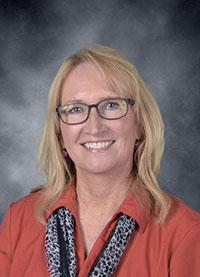 Moving out, huh? We have all been there. But moving out is never simple – the process is always accompanied by bittersweet emotions, and that's not all. The emotions aside, prior to your leaving your leased property, you have certain chored – you're have to clean. That's right – clean, and you're to do it if you want a full refund on your deposit. Unpleasant, right?
Delivering a proper end of tenancy cleaning may prove impossible, though, especially when you have all other kinds of arrangements concerning your new rented or recently bought property.
That's why we offer you take advantage of our professional end of tenancy cleaning services. We offer professional services in Streatham exclusively throughout the week and even on bank holidays. You can contact us whenever you please.
"Thank you for the amazing end of tenancy cleaning service. I didn't even have to move my fingers. Your technicians came on time and carried out every single cleaning duty to perfection, just as advertised. I really cannot thank you enough for your hard work and efforts, I know that I couldn't have been easy. – Trish"
"I am very happy with end of tenancy cleaning results that you have provided for us. I can honestly say that you are real professionals and the work you do is more than just efficient. I was present as they were cleaning I they really did put some real work into it. – Donna"
We can help you sanitize your rented or rental property and prepare it for incoming tenants in no time. We save you time, money and effort. Just book our services and we promise we'll come and help you.
Our company works with the best cleaning tools and equipment in Streatham. We've developed our detergents ourselves because that's the only way for us to guarantee that our detergents are Eco-friendly. We promise that our cleaning products won't cause nausea, irritation or inflammation. Whereas other cleaning companies in Streatham use market detergents, most of which contain a potentially deadly dose of chemicals, the cleaning products we use are completely natural and contain no chemicals at all.
We are experienced in vacuuming, polishing, elimination of stains and discolorations, etc., we're able to purify your leased property completely. With our help you'll save efforts and a lot of time, but that's not all – if you book our professional end of tenancy cleaning services, you'll also save money.
The price you pay for our service is nothing compared to the results you get. We guarantee that you'll get a full refund on your deposit or find incoming tenants in no time only if you book our services today. All we need is a phone call and a dirty property to clean. Contact us and book today, we operate in Streatham.