End of Tenancy Cleaning
Price
Studio Flat

One Bedroom Flat

Two Bedroom Flat

Three Bedroom Flat
Company Name: Speedy Cleaners London
Address:91C Harwood Rd, Fulham, London
Phone: 020 3745 5859
Working Hours: Monday – Sunday 08 – 20
Managing Director: Rachel Barlow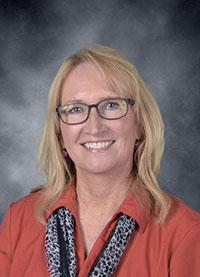 For every landlord and tenant who will be moving out, we offer our end of tenancy cleaning services. A professional touch on the property which insures that the former tenant will get their entire deposit returned and for the landlord's next clients to fall in love with the place.
This company's team makes sure that everyone who choses us to provide them with end of tenancy cleaning, are very satisfied with the choice they have made. This is how professionals in the Hammersmith industry do.
It all starts off when someone calls us. If it's their first time using our services, we make sure to give them all of the details from hiring to completion. We don't want our clients to be confused and uninformed about what they pay for.
If the caller has any question after the introduction is over, we will provide them with the answer. Our team holds all of the answers in the area of Hammersmith
"When you need an end of tenancy cleaning, make sure you use the best one to have your house cleaned. I'm absolutely happy that I used the help of this one, so I highly recommend it to you! Maybe you should make a photo before the cleaning in order to see what kind of miracle could be made. – Tina"
"When I got home, I just couldn't believe what has happened with that place after the professional cleaning. It was just like a dream to me .. every detail was perfectly cleaned, so there was no way for the landlady to make a problem about anything. I'm so happy! – Nina"
If the caller decides to hire us we would want from them to have their things packed up before we arrive so that they are not in our way while we clean.
We expect that a tenant or landlord will be at the property when we arrive, if not, we are just going to leave.
From the moment we arrive, it is setting up and getting to work right away. We tackle the challenging areas first. That is the kitchen. We make sure to clean every appliance inside and out. Same for the cupboards. The counter tops, faucets and sink are perfectly cleaned. The floor is mopped.
The bathroom is thoroughly cleaned and sanitized from top to bottom. Starting off with the shower, bathtub, sink, faucets and toilet. We make sure these things sparkle and shine.
All doors and windows are cleaned on both sides. Windows have their curtains and blind vacuumed.
The dust, stains and everything else is cleaned from all of the furniture. The upholstery and mattresses are vacuumed.
Every inch of the property, from one end to the other is vacuumed without even the most obscure area being missed.
We go over, check if we missed anything and if not, the service is complete.