End of Tenancy Cleaning
Price
Studio Flat

One Bedroom Flat

Two Bedroom Flat

Three Bedroom Flat
Company Name: Speedy Cleaners London
Address:91C Harwood Rd, Fulham, London
Phone: 020 3745 5859
Working Hours: Monday – Sunday 08 – 20
Managing Director: Rachel Barlow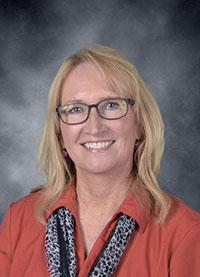 For those of you who are about to move out, we offer end of tenancy cleaning. A service provided by professionals in the Stockwell field which guarantees high quality with very satisfying results and insures a full return of the deposit for the client.
The end of tenancy cleaning service is available to landlords as well. Make us your choice and the next tenants you have will fall in love with the property you are lending.
Contact us for more information about and hiring of the service. Our team will provide you with detailed information about the end of tenancy cleaning from hiring to completion. As well as information, if you have any questions, our team has all of the answers which fall into the Stockwell area.
"I was nervous that I had to try and clean off stains from the carpet, that I had tried removing before, but no good end. I was moving out and I wanted to get my full deposit back. Thank god, that I ran into your add and decided to hire you for a end of tenancy cleaning. You did a very good job and I got my full bond back. – Nancy"
"Thank you for your hard work and very professional manners. The cleaning your team carried out in our old rental place was more than satisfactory. Some stains I never thought possible to remove were now gone. I am really impressed and I will definitely recommend you to all of my colleagues and friends. – Bob"
After that, we will have you make an appointment with us, we will forward that to our cleaners and they will be with you right on time. If you are a client who is moving out, we would like it if you have packed all of your personal belongings and moved them out so that they are not in the way of our cleaners.
The cleaners begin work as soon as they arrive. Using unique techniques in the Stockwell field, they cover every room, cleaning everything in it thoroughly from top to bottom, literally. Starting from vacuuming of the ceiling and corners from spider webs, cleaning lamp shades, leading up to the vacuuming of the carpet and floor. Even the most obscure areas are covered by our cleaners.
After completing the genral cleaing, our cleaners turn their attention to whatever the room their cleaning has. If it's a bedroom they vacuume the matress, any uphosltry and other furniture. As well as curtains or blidns. If it's a living room, again, vacuuming the upholstry, furniture, curtains or blinds.
Next follows the kitchen. The countertops are cleaned up, the cupboards are cleaned up on the inside and outside, the appliances are cleaned on the inside and outside and the floor is sanitized.
Finishing with the bathroom, cleaning and sanizing everything – Shower, bathtub, mirrors, sink, faucet, toilet and tiles.