End of Tenancy Cleaning
Price
Studio Flat

One Bedroom Flat

Two Bedroom Flat

Three Bedroom Flat
Company Name: Speedy Cleaners London
Address:91C Harwood Rd, Fulham, London
Phone: 020 3745 5859
Working Hours: Monday – Sunday 08 – 20
Managing Director: Rachel Barlow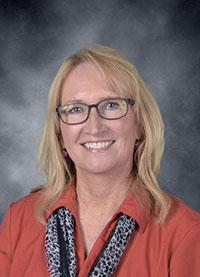 You don't need to tremble at the sight of the approaching inspector, who will perform the final inventory check. We will take care of the ex-rental place, so that you can be proud when vacating the property, avoiding all the disputes. The only thing you need is to benefit from our end of tenancy cleaning services, which we deliver in Edmonton.
The cleaning techs, who we collaborate with, are trained to eliminate dirt and grime. They know how to cope with properties in every condition, leaving them spotless and sparkling. Their devotion to the job and commitment to the great results is unbeatable. Nothing can stand between us and the perfect results. To meet our cleaners is always a pleasure for our customers, because they are friendly and comprehensive people.
""Did you know that changing apartments is difficult? I bought every piece of furniture and so I had to move everything out; I was so busy that I never got enough time to clean the apartment before leaving. Thanks to your technicians, though, I left the place sparking clean!"Hall
""I recently got transferred to another city and I had to move out from my old apartment. I had decided I won't leave the place dirty and so I booked your company for an end of tenancy cleaning, your technicians left the place sparking clean, thanks for that" Silvester
In our strive to bring more efficient results in a flash, we equipped all of our cleaners with the latest cleaning materials. These are efficient for every filth and grime, but gentle to fragile surfaces. We guarantee for the perfect results and the smooth passing of the final checkout.
Employing our professional cleaners definitely pays off: you will avoid the troubles, the scrubbing, the expenses on cleaning agents and earn your deposit back.
Our company is founded on the idea that we can be in favour of both customers and landlords. The cleanliness of the rental property affects the interest of both parties. The landlords want to find the new tenants as soon as possible, and the tenants would like to get back their safety bond. Our cleaners play great importance for upholding the great reputation of our company. They always deliver qualitative results and customer satisfaction.
With just a simple phone call, we will co-ordinate your cleaning in accordance to your needs. We deliver our end of tenancy cleaning services 7 days a week in all Edmonton. We have helped thousands of people to fight off stains and stress. Now, we would like to help you!
" I was a bit surprised when my landlady called to say that the cleaning team had finished cleaning very quickly. So we went to check the results and we found the flat to be spick and span. We were in awe when we saw it. Especially the bathroom. The landlady was very grateful that I dealt with the cleaning. –Emily
"Thanks to this company I got my new flat cleaned perfectly. I told the letting agent that I would deal with the cleaning because I wanted it done right. I booked this service and I was more than pleased with their work. The result looked great. –Sarah