End of Tenancy Cleaning
Price
Studio Flat

One Bedroom Flat

Two Bedroom Flat

Three Bedroom Flat
Company Name: Speedy Cleaners London
Address:91C Harwood Rd, Fulham, London
Phone: 020 3745 5859
Working Hours: Monday – Sunday 08 – 20
Managing Director: Rachel Barlow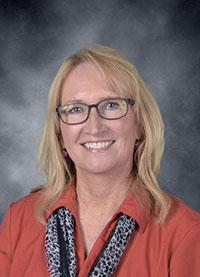 Changing homes is an important milestone in everybody's life. However, the accompanying stress is something we all want to get rid of. Have you already thought about the cleaning you need to apply before the moment of your moving out? This can be a reason for even more stress in our lives.
In order to receive full amount of your pre-paid security deposit, you have to satisfy your landlord with the cleanliness provided. Do you think that you are able to make it happen? Keep in mind that at the same time you need to find another property to live in and to pack all of your belongings and then transfer them. What about now, are you able to cope with everything for such small amount of time?
"If it wasn't for your impeccable end of tenancy cleaning services I would have never gotten my full deposit back. I think your team of cleaners has done an excellent job cleaning my old rental place, plus I cannot take you enough for saving me both the time and energy. – Mon"
"Moving out is hard and stressful, without having to clean the whole place to perfection, if you want to get your full deposit back. I decided to hire your services and I am I glad I did, because your end cleaning results were excellent. My landlord was so happy with the results he gave me my full bond back. – Ashley"
Let us make you an offer, a tempting offer. We are the most reliable and innovative cleaning provider in South Kensington and nearby areas. Our goal is to provide tenants, landlords and real estate agents with such cleanliness that everybody remains happy and pleased. We want to take your place in the cleaning chores if you allow us to.
Our end of tenancy cleaning services are of the highest quality in South Kensington. We have served hundreds of customers, we have cleaned hundreds of households. If you want to try us, please do not hesitate to give us a ring and we will schedule you an appointment. Everything you need to be cleaned, will be left sparkling because our end of tenancy cleaning services are deep and thorough, specially designed to cover every corner in the property.
If you book with us you will have the chance to meet our motivated and hard-working cleaners. Their aim is to clean your property from top to bottom without missing a single spot. Thanks to their training introductory practices, today they are able to operate with advanced cleaning techniques and equipment. We have supplied them with the latest materials and products which are all included in the services. Speaking of which, our end of tenancy cleaning services are the most economically priced in South Kensington. Contact us and see for yourself.