End of Tenancy Cleaning
Price
Studio Flat

One Bedroom Flat

Two Bedroom Flat

Three Bedroom Flat
Company Name: Speedy Cleaners London
Address:91C Harwood Rd, Fulham, London
Phone: 020 3745 5859
Working Hours: Monday – Sunday 08 – 20
Managing Director: Rachel Barlow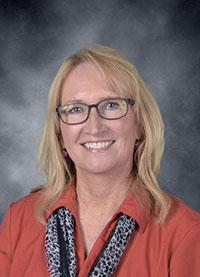 When looking for a cheeky time saving method to get your home cleaned when you are moving out, a good option would be to go for end of tenancy cleaning services. There are many people in the Bankside industry who offer this service but none of them have the professionalism and years of piled up experience behind them like we do.
Contact us to make an appointment and our cleaners will take care of the property. Their performance is excellent and our clients, either tenants or landlords that have come before are very satisfied. It's a highly affordable service which insures the return of your deposit which is far more than the cost of the service.
"As a matter of fact the property was pretty dirty and I knew I wouldn't keep the deposit if I clean it by myself. A friend recommended this company and I didn't hesitate to call them. On the next morning, a couple of friendly fellows visited me and it took them several hours to make every room spotless. – Helen"
"We were moving into our own house and needed someone to carry out the final cleaning of the leased property. Everything from the phone call to the actual cleaning was great. We are extremely satisfied with your diligent cleaners. They saved us a lot of troubles. – Silvia"
The end of tenancy cleaning service follows certain steps of execution. First, a client has to call us and our team makes sure to explain to them the entire service they are about to hire. They also have the answers to all of the client's questions as long as they fall into the Bankside area.
When the appointment is made, the cleaners are notified and they will be with the client right on time. There is no need for the client to provide the cleaners with equipment and cleaning products. They arrive with everything needed.
It is recommended that when the cleaners have to get down to work, they don't come across any of the client's personal belonging. So it is best advised for the client to have completely moved out of the property.
After the property undergoes the end of tenancy cleaning service, it will look brand new. Everything will be spotless and shiny. The cleaners cover every square inch from top to bottom and from one end to the other. Every room, furniture and appliance will be mopped, vacuumed, polished, dusted and sanitized.
The history of the company is very charming. We started it off as this tiny business with a handful of people and a small number of clients. But these people, this team was eager to work in the Bankside industry. They wanted to make good business and provide the best end of tenancyy cleaning services.