End of Tenancy Cleaning
Price
Studio Flat

One Bedroom Flat

Two Bedroom Flat

Three Bedroom Flat
Company Name: Speedy Cleaners London
Address:91C Harwood Rd, Fulham, London
Phone: 020 3745 5859
Working Hours: Monday – Sunday 08 – 20
Managing Director: Rachel Barlow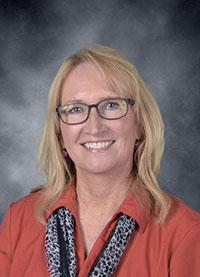 Moving our is a stressful affair, and on the top of everything else is immensely time consuming. Outsource your end of tenancy cleaning to our professional cleaning service located in Olympic Park, we will be sure to provide you with best end cleaning results available. Our teams consist of trained professionals with plenty of experience.
Our diligent technicians have been specially trained to handle even the most stubborn stains and spots. They are capable of removing dirt, and dust and ensuring every surface is properly cleaned and disinfected. Most people living in Olympic Park, be it landlord or tenants, turn to us for a cleaning. We have build ourselves a reputation of a highly efficient end of tenancy cleaning service with a main goal – thorough cleaning and a genuine customer satisfaction.
So far we have heard nothing but good and positive feedback from all our customers. Their joy and satisfaction upon witnessing the end cleaning results, we have supplied them with, is what we work for. When we are on sight and we clean, our team is entirely focused on your property and it's individual cleaning requirements.
"This company was recommended to me when I was in need of end of tenancy cleaning. They sent me a team on the next day after the call and I couldn't be happier. The fellows did their best to meet the requirements of my landlord and he agreed to return the deposit to me. – Gerry"
"I am very satisfied with your company. The cleaning crew arrived exactly at 10 o'clock and after several hours, the property was perfectly clean. You proved that you are a reliable cleaning company and I will definitely call you again and recommend you to other people. – Cherry"
We are the most efficient and effective end of tenancy cleaning service located in Olympic Park and we can prove it you. Call on our numbers and schedule a cleaning with our diligent technicians. Feel free to be present as they are cleaning your apartment or house to perfection. They will be more than happy to let you in the whole cleaning process and explain every move they make.
The cleaning equipment and effective cleaning materials the company have supplied them with ensure excellent cleaning results. They are familiar with all the techniques to successfully remove stubborn spots or bad odors forever. Do not waste your precious time to clean everything by yourself and probably to not a satisfying end results.
With us, you can rest assured that your landlord will give you the full amount of your bond back and remain satisfied with the way the cleaning's been handled. Let the real professionals provide professional results with care, precision and genuine concern for your intentions to completely freshen the place before you leave it forever.