End of Tenancy Cleaning
Price
Studio Flat

One Bedroom Flat

Two Bedroom Flat

Three Bedroom Flat
Company Name: Speedy Cleaners London
Address:91C Harwood Rd, Fulham, London
Phone: 020 3745 5859
Working Hours: Monday – Sunday 08 – 20
Managing Director: Rachel Barlow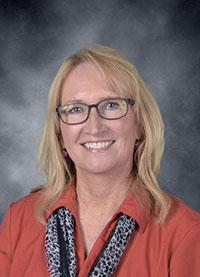 You can find helpers for moving out everywhere, but no one is good at end of tenancy cleaning services like we are. Our cleaners are in the New Cross industry for over eight years now and they definitely know how to handle a job.
We work with flexible hours for the comfort of our clients. Any time you need us, just give us a call. Our team is waiting with anticipation to provide you with a high quality service with very satisfying results.
So if you decide to make us your choice for end of tenancy cleaning, contact us. Our team will first provide you with full information about the end of tenancy cleaning procedure, giving you all of the details.
"It was truly a good step to take. Without these people, I would have lost my deposit. They came in the day I was moving out and got to work. Must admit that I have never seen such professional work from cleaners. I am definitely hiring them again next time. – David"
"Such a lucky pick. I was being very skeptical about hiring people to clean up the place I lived in, but it turns out that I should put more faith and trust that people would do their job. I was pretty surprised and satisfied when my full deposit came in. – Cindy"
If you happen to have any question, our team will provide you with all of the answers which fall into the area of New Cross Then you will be guided through the hiring process.
When you make your appointment, it will be forwarded to our cleaners who will arrive at the place you are going to move out right on time.
It would be very appreciative if you have cleared out the property and all of your personal belongings are packed and moved out. That is all. Our cleaners also carry their own cleaning products and equipment which you will not pay for.
Now the cleaning begins. The cleaners go room by room, thoroughly cleaning every square inch of it. They use skills unique in the New Cross field. Starting from vacuuming the floor and or carpet. Vacuuming the upholstery, mattresses, curtains, blinds and clearing out any spider webs.
Next is cleaning the windows. Every window in the property gets thorough attention on the inside and on the outside if reachable. The cleaners pay attention to the frame and windowsill.
When the windows and everything else broad is done, the cleaners move to the kitchen. They clean up the counters, cupboards and all of the appliances on the outside and the inside.
After that, they move to the bathrooms. Thoroughly cleaning showers, bathtubs, toilet bowls and miscellaneous. Finish it off with a good sanitizing touch up, and that's it.